About
LJ Parks is an imaginative guitarist and singer-songwriter based in nipaluna/Hobart. She is known for her powerful voice, dynamic guitar licks and playfully wry storytelling. 
Brought up listening to all kinds of music on wadawurrung country (Geelong and the Bellarine Peninsula) in coastal Victoria, moved to nipaluna in 2019 on a scholarship to study songwriting at the University of Tasmania. After graduating with First Class Honours in 2022, the city's vibrant creative scene and crisp mountain air compelled her to stay and create more music there. Her debut album Straits saw radio play across the country and beyond, with songs exploring different facets of LJ's life as a dual citizen of two states divided by a wild body of water. 
In 2023 LJ won Cygnet Folk Festival's Youth Blackboard Competition, became an AFMA Finalist for "Best Youth Folk Artist of The Year" and completed an AIR Women in Music Mentorship with ARIA award winning artist and producer Monique Brumby. She's capping off a very busy year by touring folk festivals across the east coast of Australia to launch her new EP, All Caught Up, recorded with Monique Brumby (co-producer and mixing engineer) and Dave Steel.
All Caught Up releases on October 20th. It's nostalgic and sincere, sharing tales from different facets of human existence - a late night out, a dead end job, feeling fed up but hopeful, feeling tired but manic... every song is a story and every story a song. The first single "Drunk People (Have The Best Ideas)" is out September 6th and the second single "Twenty Bucks An Hour" is out October 6th.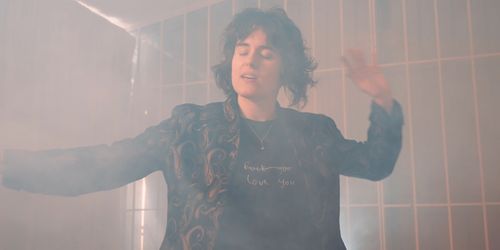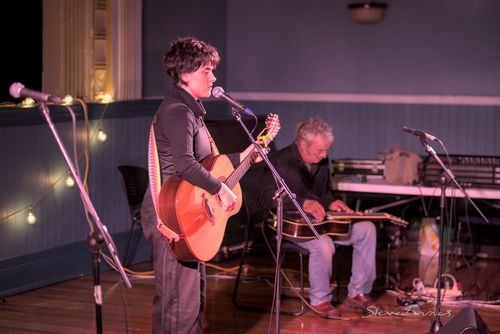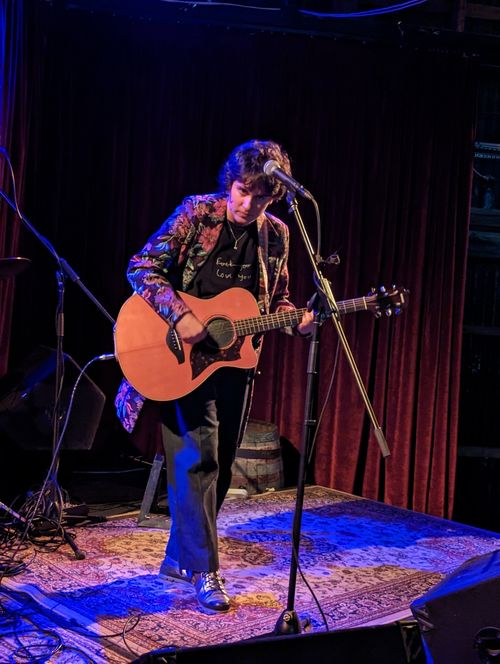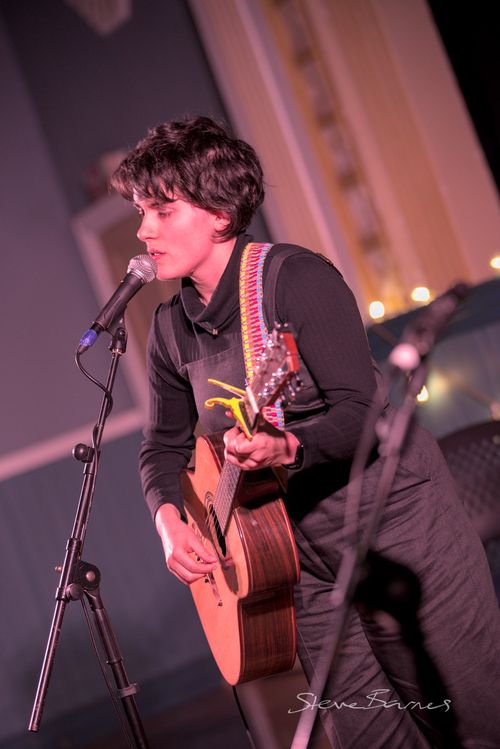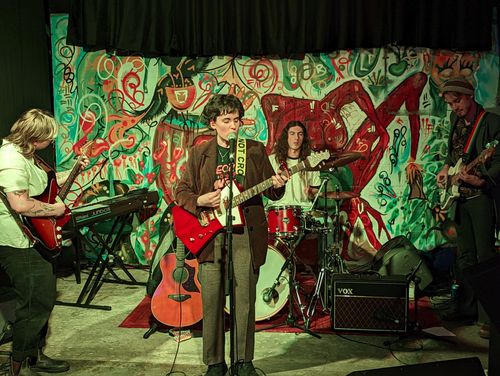 LJ in the media...
ABC Radio Hobart: Why LJ Parks decided to stay and play
"The Conservatorium of Music is the gift that keeps on giving. Talented musicians from all over Australia come here to learn from our maestros, then they discover how nice it is and put down roots. LJ Parks is one of those, a young Victorian muso who came to study and stayed to play! Hear her playing live and talking about her love of Tasmania."
 LJ was invited into the ABC Hobart studio to perform two original songs of her choice (Hobart and Just Shy Of Lonesome) and chat to Tasmania Afternoons presenter Joel Rheinberger about music, studying songwriting in nipaluna, and life in Tasmania as a former mainlander.